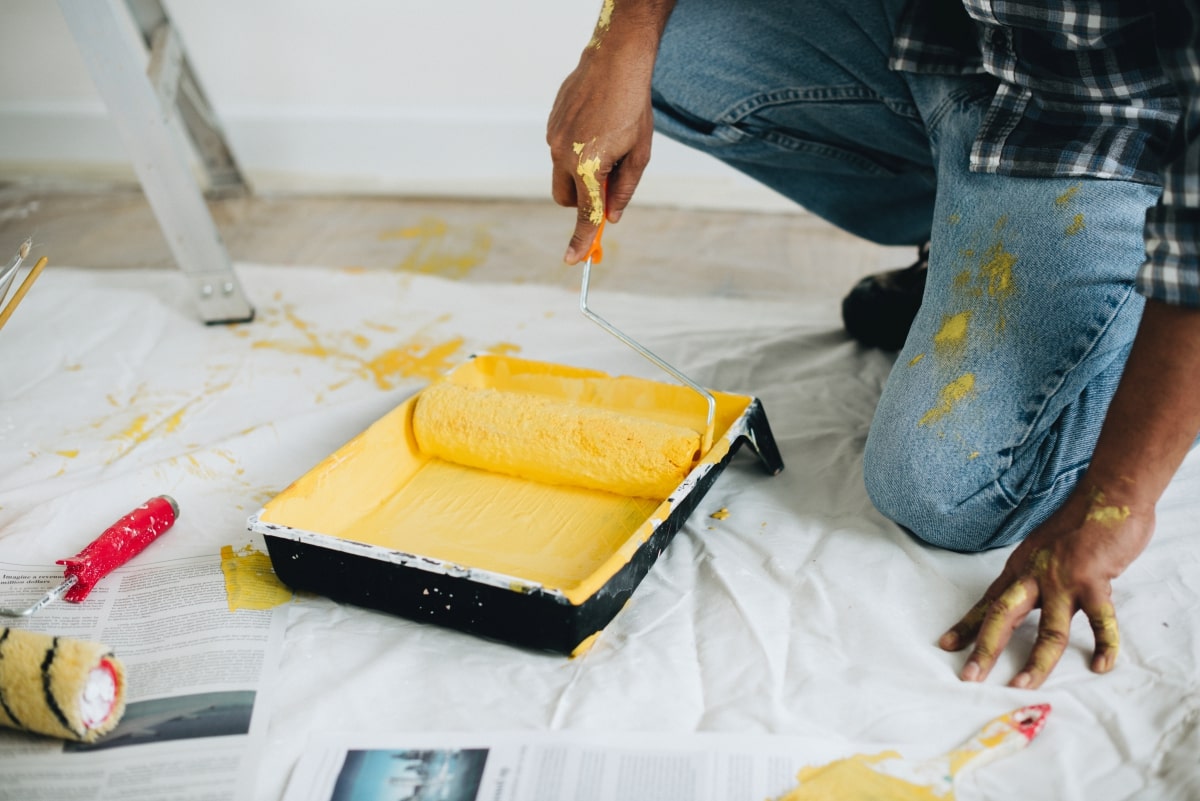 Even though we've had a fairly anemic winter this year where I live…I am more than ready for spring to have sprung already! I can only imagine how those of you back east that are still getting clobbered by winter storms are feeling!
Since nothing can stop us from getting our homes beautified, here's what we suggest you read through before you give your home a new look!
1. Start With A CLEAN Slate
Clean out all the dirt and grime left behind by the winter. Scrub the floors, dust and wash the windows to let the sun shine through. Unclutter shelves, cabinets, tables and countertops. You'll be surprised how quickly your home starts to feel fresher once it's clean.
Fill vases with your favorite blooms and place them on tables, mantles and window sills to remind you that spring is here. Buy an inexpensive bouquet at the grocery store and split it up around the house. I like to use pretty little mismatched vases or mason jars.
Don't forget nature's other gifts as well. Gather branches, pebbles, shells, etc and place them in simple containers around the house.
3. Change Up Your Furniture
Now's the time to swap that dark wood bench or upholstered chair for a lighter, spring-colored wicker replacement. Bedrooms, bathrooms and living rooms will welcome the warm seasons when filled with wicker or other garden-inspired furniture. One of my favorite things to decorate with in the spring and summer are vintage watering cans!
Strip the flannel sheets and go for cool, silky, high-thread-count cottons. Change out winter comforters, bedskirts, duvets or pillow shams for others in light-colored sheers and florals.
And that's all you need to revamp the look of your house! If you need a helping hand to coat your walls with the colors of spring give us a call at Rang Rogan Wala and let us help you out!