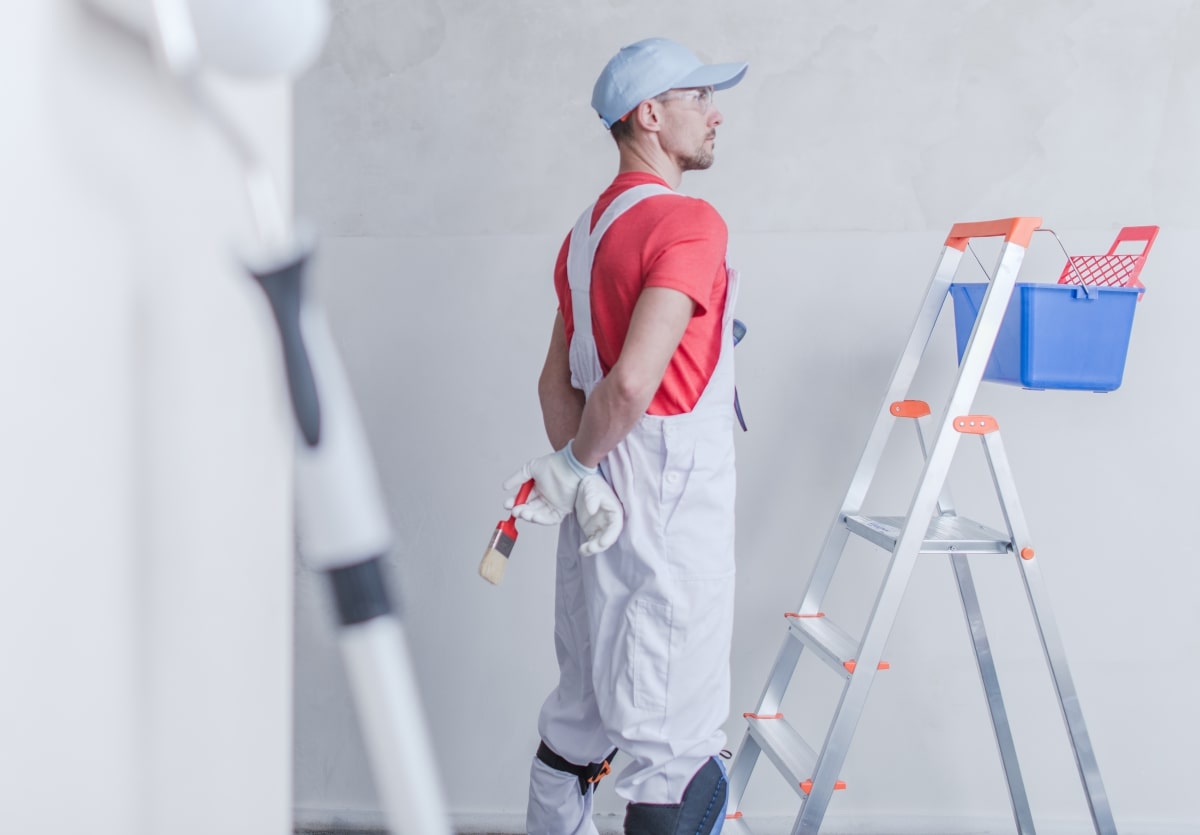 One can often be confused about where to begin when choosing a color scheme for your walls. When it comes to paints, this blog can inspire you to get your dream painting done!
Start by working from a color wheel. There are primary, secondary and tertiary colors.
Choosing your color- About the color wheel
Primary colors are red, blue and yellow. They are pure colors and cannot be created.
Secondary colors are orange, green and purple. These colors are formed when equal parts of 2 primary colors are combined. For example equal parts yellow and blue make green. As basic as this is this is where we begin the color selection.
Tertiary colors are a mixture, in varying parts of secondary and primary colors to create different hues, as a result the primary and secondary colors become less vivid. White and black are often added to darken and soften these hues.
Creating your color scheme
Use your color wheel to help you create your own color scheme that best fit your personality.
There are 4 kinds of possible color schemes.
Monochromatic
Analogous
Contrast
Complementary
Where to start with color 
Start from the very beginning. The beginning could be a central room or a front hall or entryway.
Now think.Is there a color, or a set of colors that you're particularly fond of? Do you tend to prefer blues, yellows, greens?
Start with a color that suits you best. Then take that color and look at several shades and hues lighter, and several shades and hues darker.
So, for instance, on your color wheel, you've chosen green. You've gone to the paint store and you've chosen a dozen or so paint swatches that have varying shades of green. You like two shades, one has more of a grey undertone and more has more of a blue undertone. Perhaps select one hue for the dining room and the other for the living room. To make them work together select a neutral that can be used in both rooms for ceiling or trim or both. Some suggest keeping hallways, landings and connecting spaces neutral in tone.
Separate the upstairs from the downstairs
The upstairs and downstairs are two separate entities and should be treated as such. It's best to paint your landing or hallway a soft or neutral color as often the upstairs mostly consists of bedrooms which can often have a multitude of colors and contrasts.Children's rooms are often bright and bold, whereas guestrooms and home offices are not. If your master bedroom has a master bathroom attached to it, you need not paint both rooms the same color, but do consider different tones of the same color – perhaps paint one room slightly lighter than the other. As the two are connected there should be some semblance of flow.
Choosing color should be enjoyable and should not be stressful in the least. Don't rush into anything. Visit the paint store, talk to the professionals, bring home as many swatches as you desire and hang them up all over your home if you wish. In the end, these are the guidelines to ease out the process, but all rules and guidelines need not be followed to a T. Listen to your gut, and trust your instincts – they never lie!
If you wish to be guided professionally by the best painter in Gurgaon for more insights into painting, contact us right away or leave us a comment below.